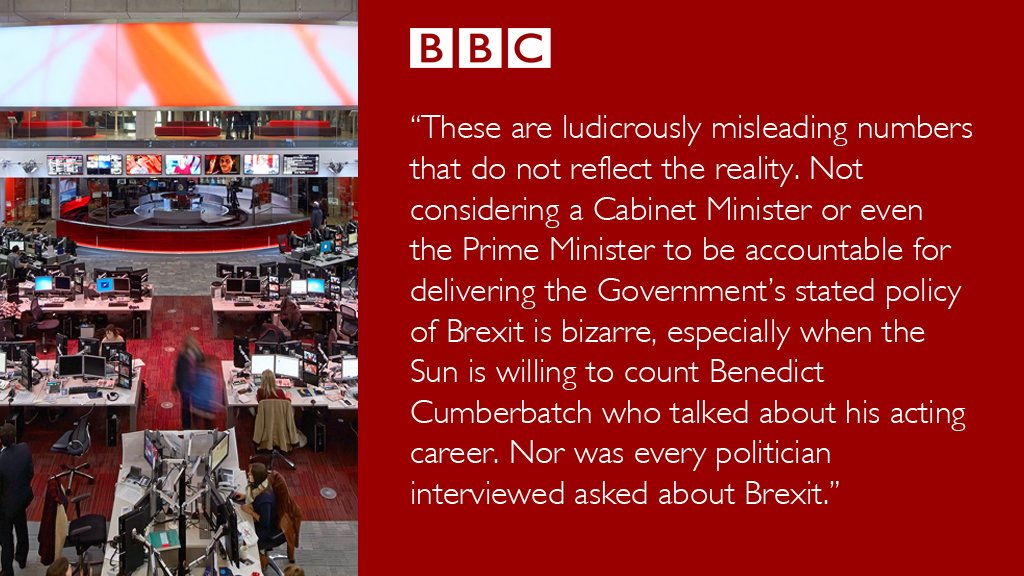 If you've been watching the news very carefully, well not carefully at all as it's so blatant, you may have noticed there has been a certain narrative as a stream of high profile Remainders keep popping up as if on a schedule in that news making alarming and lurid claims about Brexit.   The Sun claimed that Marr was decidedly pro-Remain and the BBC hit back with a sneering dismissal….but the reality is there are vast numbers of Remain voices given a lot of airtime across the BBC as a whole and then their words and opinions are reported on the news bulletins as 'fact'.  The BBC's idea of balance is to have an obviously fanatical Remainer on and then 'balance' that with someone less fanatical but still a Remainer who will nuance their statements to mix in a bit of Leave-friendly tosh.  No mistaking the intentions of some recent Remain 'Big Guns' though who are working hard to stop Brexit in its tracks one way or another……and just why does the BBC keep bringing on pro-Remain Craig Oliver….he was media spinner for pro-EU Cameron not a politician or anyone of any consequence in the scheme of things?
Any coincidence that Carney suddenly made the headlines with claims that the financial industry will go into meltdown due to some suddenly discovered problem?  After over a year since the referendum Carney has only just discovered this appalling and disastrous consequence of Brexit that will be utterly disastrous for our economy?  Really?
Then we had Hammond come out and claim that the day we leave the EU all aircraft will be grounded, naturally this is highly unlikely to happen he assures us but he had to mention it anyway…..I'm sure the Spanish tourist industry will welcome that.
Then we had Sir Martin Donnelly on Today (08:10) spinning a dystopian tale of job losses, investors fleeing Britain and factories being mothballed…far from going back to tthe Thirties it seems we are going pre-industrial, feudalism, horses, small boys up chimneys and the Church will be the new reality.  Any coincidence that this same message appeared a few days earlier in George Osborne's Standard, any coincidence that Hammond was seen dining with Osborne just before making his sensationalist claims or that Carney owes his job to Osborne?
Mishal Husain seemed somewhat irrelevant to the proceedings, merely there to feed Donnelly questions in the right order so that he could keep to his script as he was allowed to freely give voice to his anti-brexit propaganda completely unchallenged.
A select few of those questions…
Do you think it is possible we will remain in the EU?
What do you think of 'no deal is better than a bad deal'?
Would a 'no deal' really be so bad?
Did you leave Whitehall frustrated and anxious about our economic future?
Should we pay the bill that the EU is asking for?
Should we be prepared to compromise on membership of the ECJ?
Isn't this though about sovereignty?
No challenge to his answers as he managed to tick off each one from his list.
Husain was friendly and easy-going and Donnelly was given the prime spot of 08:10.  The Leave voice, John Mills, got a rather cooler reception at the less than prime time of 08:55 and was curtly shut down as they'd run out of time…no such problem for Donnelly who seemed to have all the time oin the world to expand on his views.
Guess whose views the BBC broadcast on each news bulletin thereafter?  Donnelly's doom-mongering got prominent announcements whilst Mills got nothing….probably because the BBC didn't have time as they also had to squeeze in Hillary Clinton's thoughts on Brexit….you're all doomed!!!…and it's Trump's fault!  When Mills mentioned Donnelly was a Remainer Husain smacked him down and said he was there as an 'expert', independent and an important, knowledgeable voice….but of course he is a Remainer….as he told us himself...
'It was a major shock to the system to get the referendum result'
The Remain crew really are mounting a campaign aren't they as Nicky Morgan appeared on Peston after undoubtedly having been told to get on there by Amber Rudd to say May must not sack the saboteur Hammond…clearly Rudd couldn't do the dirty work herself so she got a fellow Remain minion to do it and provide a bit of distance…just a shame Morgan cocked up and dumped the bossy one in it….and, as Guido notes, it is highly hypocritical for Morgan to say those asking for Hammond's head are self-indulgent and undermining Brexit when she demandeed Boris be sacked herself…
Remarkable hypocrisy from NiMo. Two weeks ago she said Boris "has to go" if he can't keep quiet on Brexit. Last week she was widely implicated in the plot against the PM. Today Morgan says "it's not helpful for anybody to have ministers being attacked, whether it's the Chancellor or the Foreign Secretary" and criticises "self-indulgent" colleagues doing so.
The BBC's reaction to all this is very telling…it dismisses attacks on Hammond and defends him, in contrast they mounted a vicious campaign against Boris and accused him of all sorts of double-dealing, backing stabbing, undermining and betrayal….oddly it is Boris who is actually backing May and Brexit whilst Hammond is the one undermining them…but the BBC doesn't do facts any more.
There is clearly a huge plot by Remainers to stop Brexit in its tracks…..will the BBC notice and if it does will it report it in depth?  Judging by its reporting on Hammond that's not likely.  Lord Hall Hall can safely go back on the dinner circuit without his indigestion tablets.