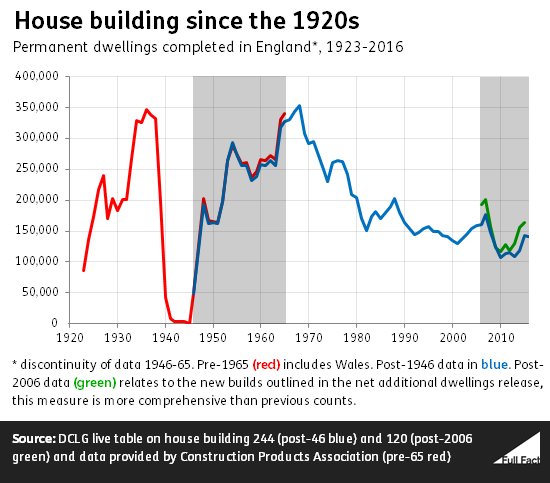 Housing crisis?  What housing crisis? asks Nihal.
Nihal on 5 live seems to have a very big chip on his shoulder when it comes to white people and British society,  he being one of the many BBC presenters who declared Britain is a more racist and nasty place #duetoBrexit.  Could he get away with saying the same about Muslim immigration?  Not that he ever would of course for many reasons, one being that he sees absolutely no problem with immigration, people who want to control immigration he does see a problem with.
5 Live is looking at housing and have received several messages saying that housing shortages are due to massive immigration to this country…which you might think was uncontroversial and fairly obvious.  But you'd be wrong because Nihal knows better than you.  He's straight in with his little book of everything to tell us that Jim Callaghan built 250,000 houses and therefore this proves we had a problem before mass immigration began, thus this disproves the 'opinion', Nihal only deals in facts you understand, that immigration causes a shortage of housing.
Almost guarantee Nihal got his fact from reading the Guardian as he just about quoted it word for word….
The last time the country built more than the 250,000 houses a year now needed to keep up with the rate of new household formation was under Labour's Jim Callaghan in 1978
Nihal asserted aggressively his opinion that his facts trump anyone else's 'opinion'…he's sorry about that but he cannot allow you to simplify the world….there are no easy solutions…the world is more nuanced….you must think more and try to understand come on keep up you stupid racist white people…..as he opines that Trump is an idiot.  Plenty of thought and nuance there from Noitall.
So let's be clear….we were building 250,000 houses in 1978 and this shows, says Nihal, that we had a housing problem then…thus, says Nihal, the housing problem now is not due to mass immigration…we have an underlying problem.  Of course he doesn't say how many houses were being knocked down…perhaps many were slum clearances as in the 1920's and thus new builds were merely replacements not additional stock. More nuance…life's so difficult.  And in 1978 we had a population of 56 million, 2002 59 million, today it's 66 million [at least 4 million added in the last 15 years or so due to immigration]….not more nuance…when will it end?
Hmmm….er….so if we have an underlying problem with a population that doesn't include millions of migrants would adding millions of migrants not add to that problem?  Or is that a bit too nuanced for you Nihal?
Just love BBC smart alecs telling us we are too thick to understand the problems and we need to think a bit more about things.  Well I've thought about it and mass immigration, on numbers alone never mind culture, beliefs and values, is a huge problem for housing, schools, the NHS, the roads, water, power and of course land…just where does the deep thinking Nihal think all these houses are going to be built…up there with his pie in the sky?  And of course who is going to pay for all these new houses for the immigrants?