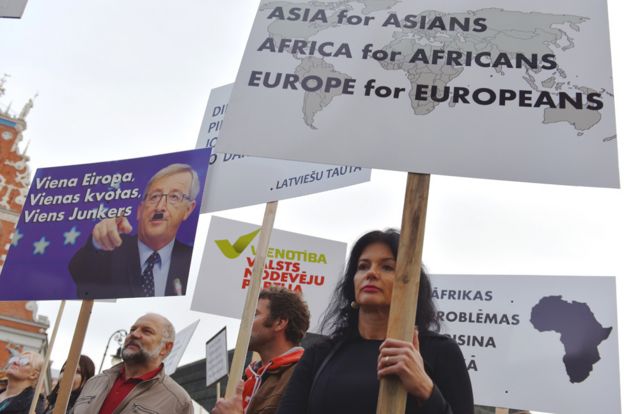 The BBC is normally keen to report the words of mega-wealthy philanthropist Bill Gates…no so keen today for some reason as he ponders Europe's future as it drowns in immigration….
Gates also spoke of a dilemma caused by 'the German attitude to refugees', referring to Chancellor Angela Merkel's decision to open Europe's borders to illegal migrants arriving from the third world.

"On the one hand you want to demonstrate generosity and take in refugees, but the more generous you are, the more word gets around about this — which in turn motivates more people to leave Africa," Gates told the Sunday newspaper.

"Germany cannot possibly take in the huge, massive number of people who are wanting to make their way to Europe."

Because of this, Gates stressed that "Europe must make it more difficult for Africans to reach the continent via the current transit routes".
Start by jailing the heads of the NGOs who provide a taxi service for economic migrants and of course those in the media who make it their job to pressurise governments into keeping the borders open despite the fact that this will clearly lead to the destruction of Europe as armies of unemployed and increasingly violent migrants roam Europe.