Perhaps what we need is an "epistocracy", where "votes are in some way weighted according to basic political knowledge", says Brennan. In short, let's have IQ tests and give greater power to the clever over the dumb.
Educated?  What does that mean?
The BBC's assertion is that those who voted for Brexit and for Trump are uneducated, we'll ignore the other smears about them being racists and bigots, let's just ask what the BBC means by  'uneducated'.
We are told that such voters do not have university degrees and thus are 'uneducated' and by extension they also lack the progressive values that come from such an education, apparently…the humane values that underpin the progressives' obsession with open borders, mass migration, extravagantly indulgent human rights and toleration of the intolerant to the dangerous detriment of the very progressive society that they supposedly represent.
But, a reasonable person might ask, is a degree in maths, sociology or english say ,the only indicator of a mind that is 'educated', one that is open to the world, one that understands not only what is happening but can draw rational, intelligent and informed conclusions, or indeed an indicator at all?  A mechanic or a dustman or a plumber are just as capable of assessing economic, political and social events as someone with a university degree.  They  have families, they need to earn a living, they need a home, they need schools and hospitals, they need safe streets and stability, they need to know the future is working for them.  They very definitely take an interest in what is happening.  It is the ultimate lazy journalism to stereotype them as ignorant, ill-informed and stupid people.  They live in the real world where the decisions of politicians have real consequences for their lives.  They do not live in some theoretical utopian dreamland where the BBC seems to live its life, where mass migration has no consequences other than to be a huge benefit, where Islam is a religion of peace, where money grows on trees and the EU is a generous benefactor doling out love and largesse to one and all and takes a kind interest in your views.
The real education is that gained by people living their lives, qualified by experience.  They can see the GP surgery waiting rooms full of migrants, they can see that their kids can't get the school of choice because of the huge numbers of migrant children, they can see the houses their children can't get because of the surge in migration, they can see their wages slashed as they are undercut by cheap imported labour, they can see their own culture and society beng maligned and undermined by an aggressive intolerant minority aided and abetted by the 'elite', they can see themselves being portrayed as racists and bigots, stupid and uneducated neanderthals abused,vilified and criminalised for being white.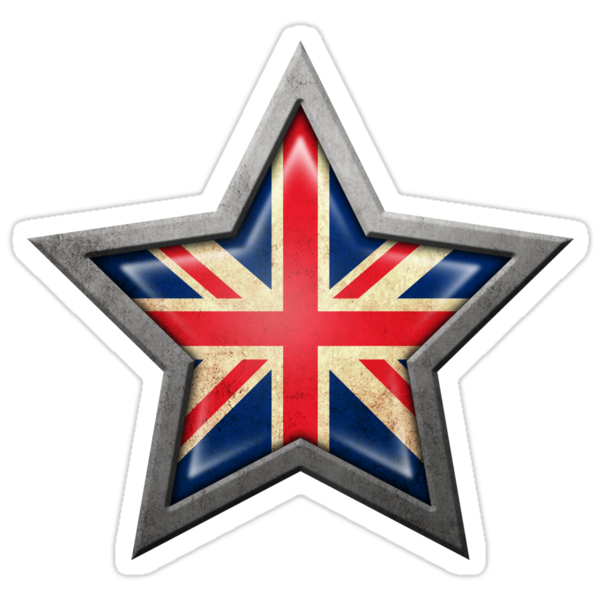 How long before they are made to wear badges just as the Jews were made to wear?  Perhaps little union flags as badges of shame, indicators of their stupidity, ignorance, racism and unacceptable views.  Think it won't happen?  Think again…the BBC of course already operates such a policy in effect as it constantly labels such voters in such a way…but it's not just the BBC that wants to label them and curtail their freedom of expression and indeed their democratic rights…
It was ridiculous to ask "ignoramuses" to decide on the future of the EU, said famed atheist Richard Dawkins. The public, being ignorant of "the highly complex economic and social issues facing our country", should "have no say on our EU membership", he said.

Leading philosopher AC Grayling denounced the politics of the "crowd". "Rule by crowd acclamation is a very poor method of government", he said, since most members of the crowd, dim-witted specks in the mass, are susceptible to "misinformation, distortion, false promises [and] tabloid urgings".

That is, our minds are easily fried by demagogues and lying newspapers; we're controlled more by sentiment than reason.

"Trump Won Because Voters Are Ignorant", says a headline in Foreign Policy magazine. The piece, written by Jason Brennan, American professor and author of the The Case Against Democracy, says Trump owes his victory to "the uninformed".

But this goes beyond Trump, says Brennan. The general public's stupidity calls into question the whole idea of making decisions democratically. Perhaps what we need is an "epistocracy", where "votes are in some way weighted according to basic political knowledge", says Brennan. In short, let's have IQ tests and give greater power to the clever over the dumb.

This isn't an extreme view anymore. Being anti-democratic has become positively fashionable among the chattering classes.

We are no longer successfully "keeping the mob from the gates", says Matthew Parris in the Spectator. It's been a while since observers openly talked about "the mob". Trump's victory calls into question the wisdom of having "government by the people", Parris says. So who should govern? Kings? Priests? Parris?

We have become "too democratic", says Andrew Sullivan. The "passions of the mob" have become too great a player in political life. We need a better "elitist sorting mechanism" to prevent people's "untrammelled emotions" from dominating political discourse.
The BBC goes  on and on about hate crimes linking them to Brexit and yet studiously ignores such hate speech that seeks to 'ethnically cleanse' Britain of white people and their culture, that seeks to introduce a McCarthyist approach to race and politics that makes certain races and political and social views unacceptable and makes being white a crime.
If this goes on much longer Brexit and Trump are just the beginning.  Europe will burn and the BBC as the chief propagandist will be top of the funeral pyre.