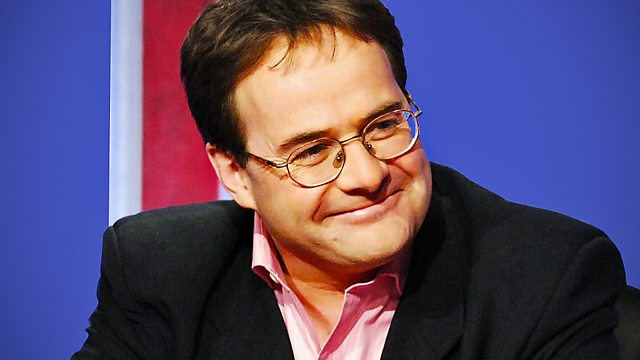 'This is a BBC — a Corporation worth defending, in my view, despite this ridiculous show-trial I have been through — that exists to be frank and fearless, to stand up to dictatorial forces, to divert and entertain while at the same time standing apart from Whitehall.

Using such a heavy steamroller to crush the life out of my no-doubt imperfect but innocent little programme is the behaviour not of a bastion of British liberalism, but an insidious and worrying threat to two very British qualities: common sense and freedom of expression.'
This links to the previous post about anybody, however daft, getting a platform on the BBC as long as they toe the green nazi's line…..thanks to GCooper in the comments for the link…..Want to listen to Quentin Lett's programme on the Met. Office?  Well you can't…he's been silenced……
NOTE: This programme is no longer available following the outcome of a finding by the BBC Trust. Follow the link at the bottom of this page to read the full report
Earlier this year, I made a jaunty little Radio 4 programme called What's The Point Of The Met Office?

Last week, after a bizarre and focused lobbying campaign from environmental activists, the programme was removed from the BBC's iPlayer playback facility.

To adapt Orwell, What's The Point Of The Met Office? became an un-programme.

One moment it was there, available to licence fee-payers to hear at their convenience. The next? Ker-whack! It disappeared as surely as one of those Islamist-owned oil derricks in Syria snotted by an RAF Paveway missile. Ladies and gentlemen, the Left had struck. I had been censored, expunged, deleted or 'dealt with', as RAF types put it.

The experience was baffling rather than upsetting. The programme had only ever been intended as a light summer diversion, yet it was mistaken for some sort of attack on the Establishment's global warming theory.

I am writing about it now simply because the media story in which I have unwittingly found myself reflects a worrying rise of intolerance in our public life, and because the response of BBC executives and the BBC Trust, the governing body responsible for acting in the interests of licence fee-payers, has been so astonishingly over the top.
Perhaps the next programme should be What's the point of a BBC that is so untrustworthy, unbalanced, dishonest and inaccurate and in league with green lobbyists?