Came across this…
What could they mean by 'sectarian violence'?  Had to investigate further as the BBC seems to have missed that particular story of Islamophobia.
Turns out it was a Shia mosque…Shias, and Ahmadis, not being considered Muslims by Sunnis…ie the majority of UK Muslims.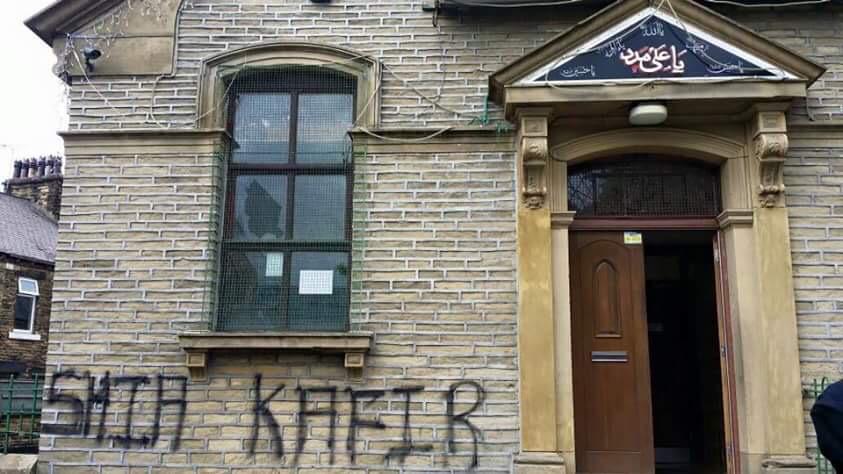 Hence of course what the BBC tells us is the large number of 'Muslims' killed by ISIS, which of course doesn't consider them Muslim…and this recent event which seems to be mostly ignored by the BBC on the news at present in favour of events in Tunisia….
Muslim 'Islamophobia'….going to get confusing…best ignore it eh BBC?
 It might seem a world away from the fighting in Syria, but a new mosque near the Buckinghamshire town reflects the rise in Britain of tensions between the two factions of Islam.

With its busy pub, carefully tended floral borders and farm shop selling eggs and hay, Fulmer is an unlikely epicentre for concerns that Britain's Shia and Sunni Muslim populations are increasingly plagued by sectarian strife.