David Cameron  has been photographed feeding a lamb….an orphaned lamb…sweet, as Jeremy Clarkson would say.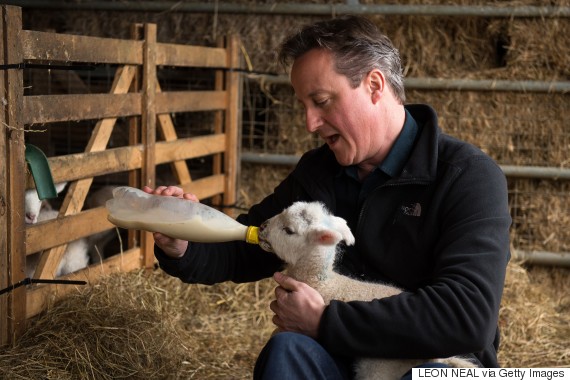 The BBC has decided there is something decidedly of the 'Dark Arts' about all this and sent in intrepid reporter, John Humphrys, to investigate the important issues surrounding this breaking news.
Apparently this is 'the new reality' of politics with politicians kissing babies and doing photo ops…never been done before though Humphrys can remember back 30 years and vividly recalls a photograph of Mrs Thatcher holding a lamb and looking extremely uncomfortable.
Here's the 'new reality' in 2007…
And why would Humphrys remember a photo of Thatcher all those years ago?
Couldn't actually find the photo of Thatcher and a lamb….but here she is with a dead sheep…and yes, looking uncomfortable…
oh…hang on…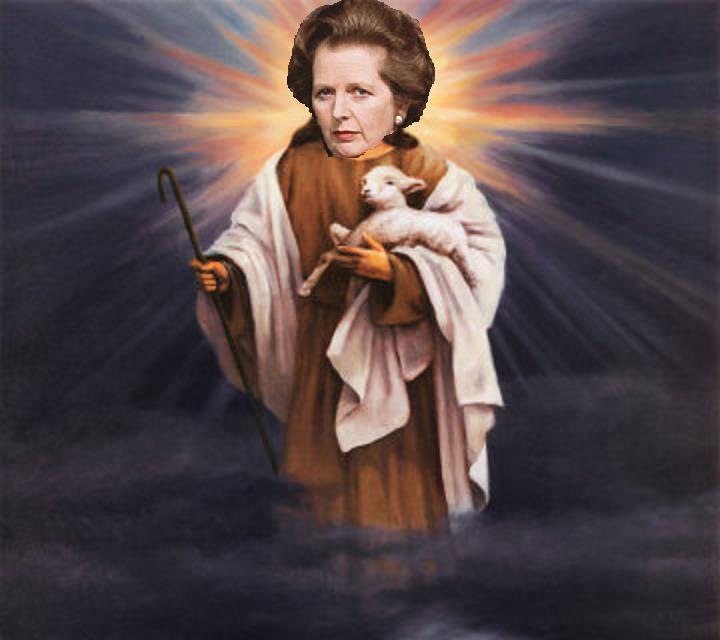 However she didn't seem to have any problems with this…
Or indeed this fella….
Humphrys ended by asking if  'people are going to say Cameron is trying to manipulate us?'
But that is just the BBC trying to manipulate us by raising such questions….questions they don't ask when Labour uses such tricks…and the BBC seems to think we are all fools….we know there is an election, we know that politicians kiss babies etc……we know they are trying to win our votes by massaging their images.
And we know the BBC will be trying to undermine the Tory charm offensive…whilst defending Miliband and his bacon sarny photo op disaster…