Jon Donnison….in OZ but still reporting the same old pro-Islamist schtick.
Did he have anything to do with is?
Guess he could get a job on Oz tv anyday, fit right in stitching up Israelis and pro-Israeli Muslims.
Not much sympathy on his Twitter feed for the dead in France…in fact he prefers the narrative that slippery Islamists like Tariq Ramadan are peddling…..ignore the attack on Charlie Hebdo because there are worse things in the world…mostly happening to Muslims.
Donnison tweets this:

Which is ironic really as the BBC has spent years ignoring the Islamist Boko Haram and the plight of Christians around the world, or excusing their violence as a reaction against perfidious Western influences….nothing to do with Islam.
You have to laugh, never mind the West's favourite Islamist, good old Tariq, what about this retweet from Donnison…blatant if nothing else….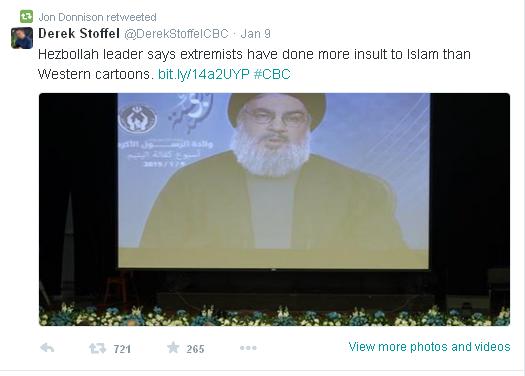 And then there's this:

Presumably Donnison's Twitter account is about to be hacked and closed down then?