Gotta laugh at the do-gooding worriers of the BBC.
Honouring 'International Women's Day' we get this from the BBC:
Dolly + Beyonce + Miley = Girl Power!
First broadcast:

Friday 07 March 2014
Fearne creates a Girl Power Playlist in honour of International Women's Day, including tracks from the likes of Beyonce, Miley, Adele and even some Dolly Parton!!!
And there was this: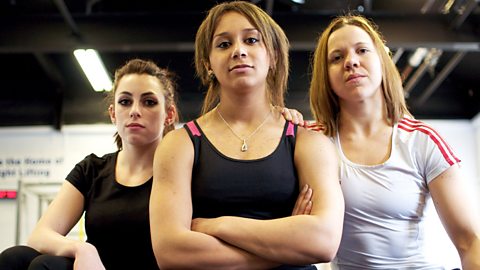 I imagine Google could keep on churning out the links for quite some time…however it's all got to stop…you know…all this 'Girl' nonsense….so derogative and insulting…belittles and demeans wimmin:
The BBC has been caught up in another censorship row after the broadcaster cut the word "girl" from a programme about the Commonwealth Games over fears it could cause offence.
Mark Beaumont, the presenter, was being filmed grappling with a judo champion, and after he was sent crashing to the floor he said: "I am not sure I can live that down – being beaten by a 19-year-old girl."
When the half-hour episode of The Queen's Baton Relay was originally aired in April on the BBC News channel, the 31-year-old's remark was broadcast in full.
However, the word "girl" was edited out of a repeat of the programme, leading the Corporation facing claims it had been overly politically correct and sanctimonious.
A BBC spokeswoman said the unedited version of the documentary was broadcast soon after being filmed because the baton's tour was treated as a news event.
She added: "They had more time to edit it the second time. Mark didn't mean to cause offence. But the word 'girl' was taken out just in case it did."
Surely then the whole piece should have been expunged from the record…why should he feel that he couldn't live it down…being beaten by a girl?  Surely we are all equal now and the BBC should recognise that girls…women…are just as capable on the mat as men…boys…no…men.
The broadcasting of his comment "I am not sure I can live that down – being beaten by a 19-year-old girl", even without the 'girl',  just perpetuates the sexist stereotypical attitudes that prevail in sport and society as a whole that women are worth less than men and aren't as capable.
The BBC's attitude is trivial and demeaning, whether or not women are called girls or babe is a superficial matter when the greater issue is that a man feels he should always beat a female.  The BBC obviously has no issue with that stereotype and take it for granted that a man should be embarrassed to be beaten by a female.
Appalling sexism by the BBC.