Did laugh this morning as Justin Webb gave Lord Dannatt a hard time over his suggestion that perhaps we should beef up our military….Webb suggesting that military force doesn't work anymore.
Has anyone told the Ukrainians?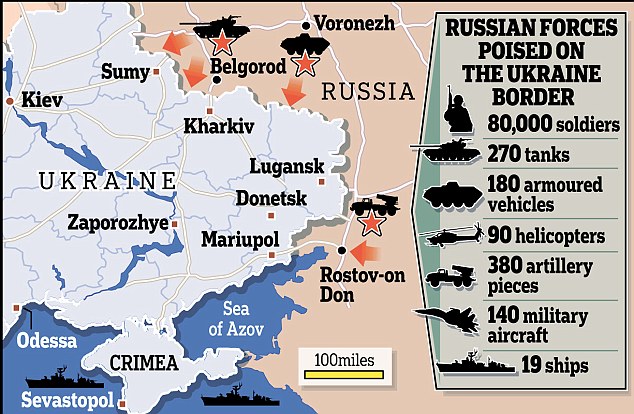 We also had Thought for the Day with Bishop James Jones who told us  that Jesus loved immigrants…and that we are all immigrants really….we must open our hearts and our borders.
Carrying on the religious theme I had the misfortune to listen to 'Sunday' for the first time ever…normally the territory of 'Is the BBC biased' I'm moving my tanks onto their lawn, for one day only…I don't think I could listen to the torrent of lefty outpourings of this one programme for long.
First off we were treated to yet another example of Muslims being persecuted, this time in the Central African Republic where Christian militias are hounding Muslims.
The BBC never showed so much interest in the war in Congo where over 5 million have died, or indeed in the fate of Christians around the Muslim world…but coincidentally, I'm sure,  they suddenly found themselves fascinated by Buddhists and Muslims when they began fighting each other…or rather, as the BBC put it, the Buddhists were attacking the harmless Muslims.
Then we had a piece on African immigrants to Europe where once again we had some thoughts that we must treat these people as if they were Jesus himself….and that open borders, welfare, and housing must have no limits….we must have a 'globalisation of love!'.
Then we had Muslims and Christians joining together to fight slavery….trouble was we had no indication of just who was doing the slaving these days.
Then….it must have been National Islam day on R4…they asked 'What can feminism do for Muslims?'
Then we had Steve Chalk, an evangelist Christian (normally hated by the BBC except when bringing us the good news about Christian misdeeds presumably), but he told us that the Christian Church has misused the Bible…..justifying slavery and Apartheid….what still?
The sacred text of the Bible is being used to enforce prejudice…a tool of repression and exclusion when it should be a tool of liberation….perhaps he means 'open borders' and an immigration free-for-all with houses and welfare handed out as you cross the border.
We must rewrite the Bible for modern times…to bring clarity to what the Bible means he tells us.
So no one knows what the Bible says, what Jesus preached, what the basis of Christianity is?
What do all those Bishops do all day then?  Apart from pontificating on R4.
And you wouldn't mind but when has the BBC had someone on with a similar message about the Koran…that it is 'used to enforce prejudice…a tool of repression and exclusion'?
There's more but I really couldn't force myself to listen….enjoy…….Sunday