Reading about the demonstrations in Egypt reminded me of BBC Middle East editor Jeremy Bowen's attempts to sell the Muslim Brotherhood as a moderate organisation prior to the overthrow of Mubarak.
Here was his original take in January 2011: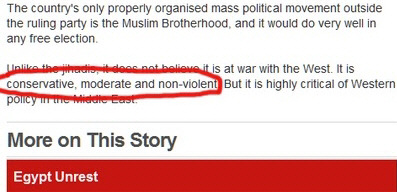 This was the first update: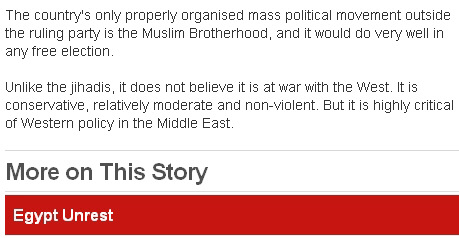 And what you'll see now: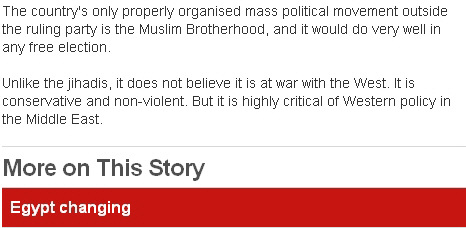 Journalism is sometimes called the first rough draft of history. More like the first attempt at spin, with later updates where required.