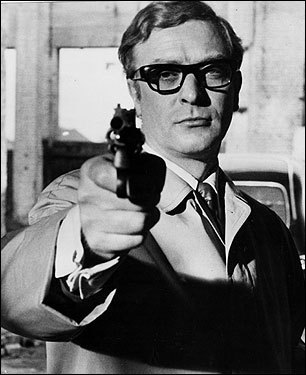 MI5 has reportedly 'bungled', Harry Palmer has failed.  There will be no film of this one.
MI5 is being accused of allowing the two Jihadis to carry on their lives despite the security services having a good idea about their inclination towards extremism.
That maybe…it will come out in due course.
But what else might come out of any inquiry?
What about the role of the Media, the BBC in particular, in harassing the security services, the police, the military, the courts and politicians whenever they make a move to question, contain, lock up or deport such people.
Do the security services hold back from taking action because of fears of the Media firestorm that will engulf them, as well as the well practised Muslim 'grievance' industry,  especially on occasions when it turns out that although they had some indications that looked suspicious and worth checking they turned out to have innocent explanations.
The BBC hasn't just reported on various cases of extremist Muslims it has interfered in the process of dealing with them…the BBC has frequently 'campaigned' by deliberately highlighting these cases and giving them so much airtime to get prisoners released or to limit detention  or control orders, against extending the time limit for holding suspected terrorists without charge and to present the case against Guantanamo Bay.
Lawyers and civil rights spokesmen  such as Clive Stafford Smith have been given massive amounts of airtime and got away without serious challenge to their assertions of abuse or illegal actions by governments.
Moazzam Begg's father must have had his own car parking space at the BBC the number of times he was on air….and all to get released a man who admitted training to be a terrorist.
Whilst in the training camp in Afghanistan Begg said he "… met men who seemed to me exemplary in their faith and self-sacrifice, and seen a world that awed and inspired me."
Guantánamo files leaked in 2011 reveal that the Department of Defense had secretly concluded that Begg was a "confirmed member of al-Qaida," and that he had been an instructor at the Derunta training camp, as well as having attended the al-Badr and Harakat aI-Ansar training camps.
Note that Begg and convicted terrorist Dhiren Barot were both radicalised long before 2001 or the Iraq War in 2003….as was Mohammed Sidique Khan of the 7/7 plot.
What do I mean by 'radicalised?  Well he saw that the Taliban were fine examples of an Islamic theocracy:
'Begg wrote in his autobiography that in 2001, the Taliban had made "some modest progress—in social justice and upholding pure, old Islamic values forgotten in many Islamic countries….As The New York Times put it: "Despite the Taliban's status as an international pariah for its treatment of women and its hospitality toward al-Qaeda, Begg saw it as a fine, inexpensive place to raise a family."
Begg recalls telling two U.S. agents who visited him in his Guantanamo Bay cell that:
'I wanted to live in an Islamic state–one that was free from the corruption and despotism of the rest of the Muslim world…. I knew you wouldn't understand. The Taliban were better than anything Afghanistan has had in the past 25 years.'
So his radicalisation was in fact to adopt a 'pure' form of Islam.
Unfortunately, however much  some people may want to, you cannot separate Islam from the subsequent Jihadi actions.
At the end of the day the security services are under enormous pressure…firstly to stop attacks, and secondly not to make wrongful arrests…being then blamed for discrimination and the targeting of Muslims, leading to a mentality of victimhood and grievance…and then …er…radicalisation….and all to be done with limited resources.
The blame is often highly politicised of course, the media targeting certain people.
This is from the Telegraph where an unnamed source is briefing against Cameron:
One senior Westminster source suggested the visit was a mistake. He said: "I just wonder what he was going to thank them for. While they [the Security Services] did tremendously well during the Olympics 10 months ago a number of pieces of information have come to light since then. The interesting question is how much David Cameron knew about the potential intelligence failings when he went to see them."