Honest reporting alerted me to this Yolande Knell report. Anyone familiar with the UN Special Rapporteur Richard Falk and Yolande Knell would not be not surprised to see that the shoogly peg upon which Ms. Knell hung her article was yet another of Falk's condemnations of Israel. Falk has featured on this website more than once.
Before the article was stealth edited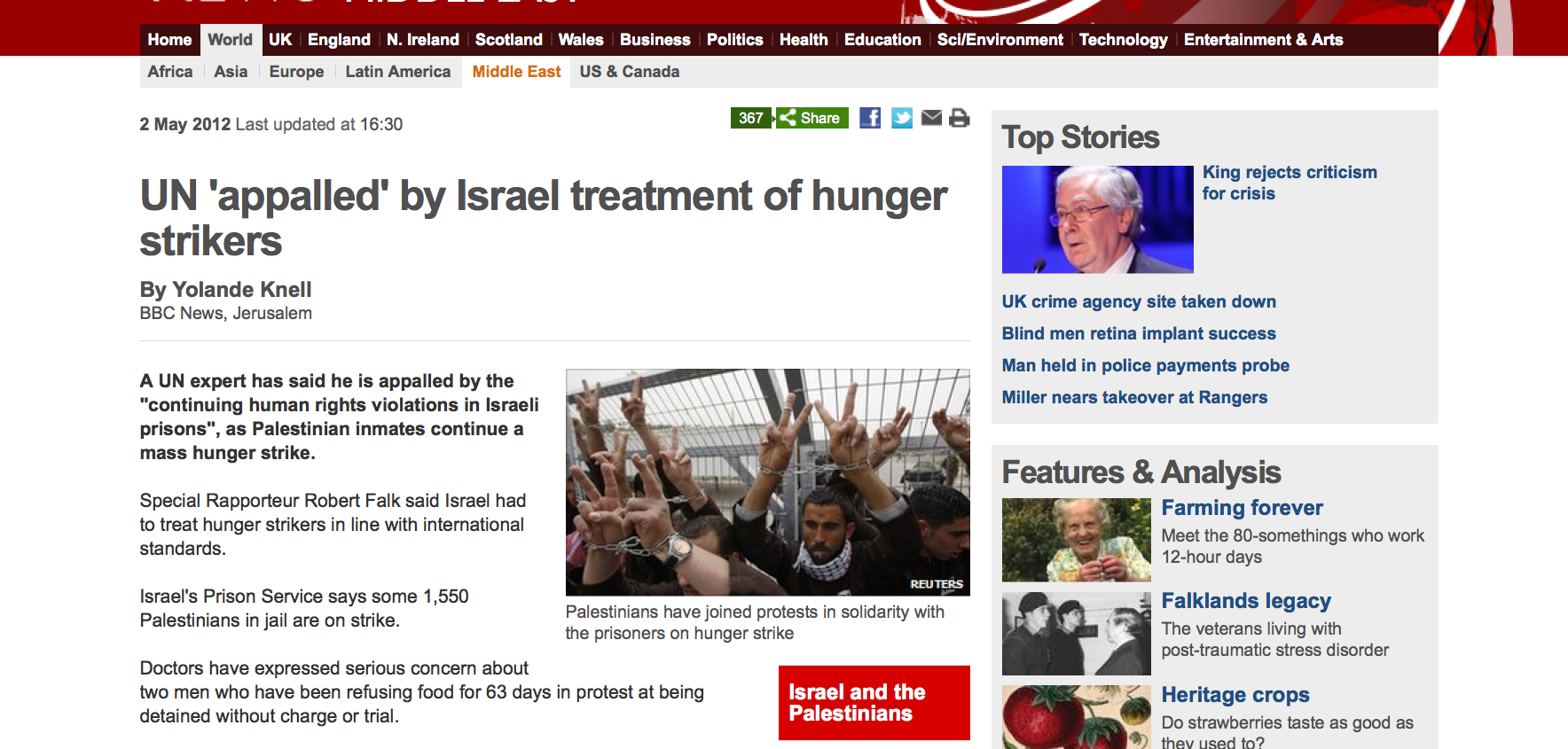 the BBC got his name wrong, such was its haste to spread Falk's word. Knell's piece provided Robin Shepherd with 'another of those do-I-laugh-or-do-I-cry moments'. He calls it 'flagrant anti-Israel propaganda.'
The BBC frequently cites Falk on the Middle East, but it persistently fails to define him as the anti Israel fanatic he obviously is. Calling him Robert was a silly mistake, but why bother with the details when you've got some anti-Israel material to publicise?
The best 'Rob to Rich'  joke wins.